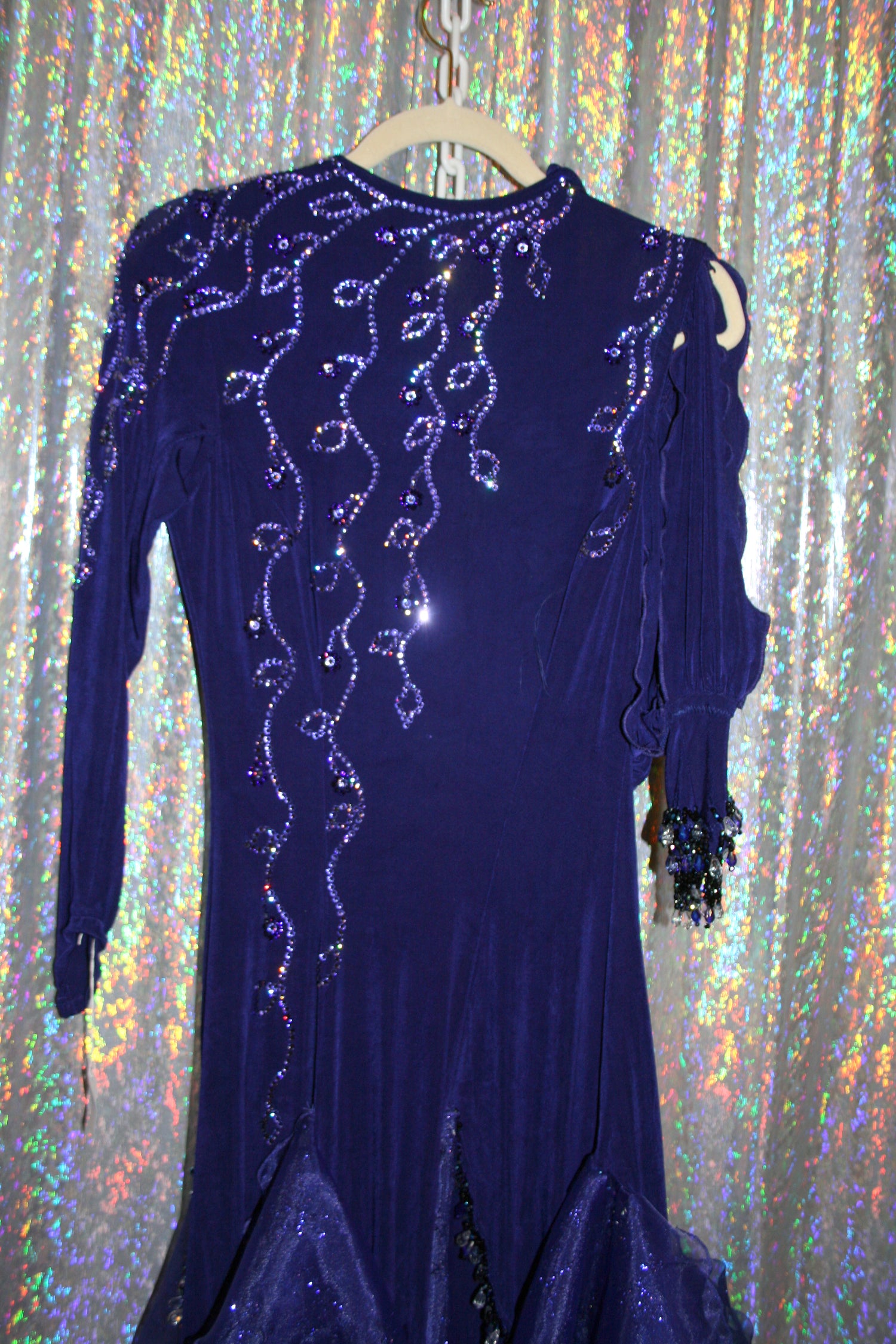 Add More Rhinestone Work & Hand Beading
Do you have some favorite ballroom dresses or Latin/Rhythm dresses here that you absolutely love the color & style, however wished it had more bling? Rhinestone work, hand beading, as well as feathers, flounces or fringe can be added to most of Crystal's Creations Base Ballroom Dance Dresses or Social Ballroom Dresses to turn them into a Ballroom Show Dress of your dreams!
 More beading and/or rhinestone work can be added to most any original, from a simple touch to as elaborately ornate as you desire!
 Take a peek at just a couple of Latin-rhythm dresses I have added Swarovski hand beading to make them stand out on the ballroom dance competition floor! I've also added more flounces & an arm piece to Evita!
Have more Rhinestones added to Your Ballroom Dress
You might have a ballroom dress that you would like to have more rhinestones on. I will work my sparkling magic on your dress to give it a fresh new look!
You can have Swarovski rhinestone work and/or hand beading added to an existing dress or article of your own!This would be an extra fee…most rhinestone work being $75.00 per gross, dependent on sizes, colors of stones, as well as the detailing or design placement.   
    You have an option of doing the Swarovski rhinestone work yourself, if you desire, are crafty & would love to save some money! Check out my tips for Replacing Swarovski Rhinestones! 
I work with Swarovski & Preciosa rhinestones & beads.
 For more information call Linda at 440-327-7121